Brexit preparations 'need to start now'
NORTH East businesses need to start preparing now for the impact of Brexit – or risk getting left behind.
That was the message from an event jointly organised by the CBI, the North East Local Enterprise Partnership (LEP) and leading North law firm Ward Hadaway which saw companies and entrepreneurs briefed on what Brexit could mean for them.
Almost a year to the day from the Referendum in which the UK voted to leave the EU, representatives from businesses in a wide range of sectors from across the North East gathered to hear expert insight on the impact of Brexit.
Despite formal negotiations between the UK and the EU only getting under way at the start of this week, the audience heard how important getting prepared for the business impact of Brexit is.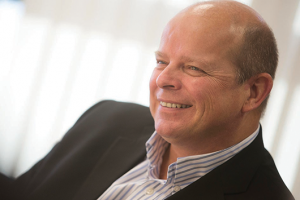 Colin Hewitt (pictured), Partner and Head of Commercial at Ward Hadaway, said: "It may be early days for the Brexit negotiations but with less than two years before those negotiations are due to conclude, the situation has the potential to change very quickly so businesses have to start taking steps now to ensure they are not caught out."
Sarah Glendinning, North East regional director of the CBI, told the seminar that despite the uncertainty companies "had just got on with business" even though surveys before the Referendum showed strong support from businesses to stay in the EU.
She outlined how the vote to leave the EU had led to a fall in the value of sterling and said the recent general election had created an opportunity for a more conciliatory approach in negotiations between the UK and the EU about the terms of Brexit, also warning of the consequences of a 'no deal' scenario.
The CBI has outlined six key principles which it says should guide UK negotiations with the EU, including barrier-free trading, certainty on regulation, a migration policy that gives companies access to skills and labour and an approach that protects social and economic benefits of EU funding, something Ms Glendinning said was of particular concern in the North East.
Colin Bell, Business Growth director at the North East Local Enterprise Partnership (LEP), described Brexit as "the elephant in the room that we can't ignore".
He said that businesses need to be on the front foot, be proactive in mitigating the potential risks and capitalising on the opportunities available to them.
Whilst acknowledging that the current situation was filled with uncertainties, he said there were a number of things companies could do on a strategic level to prepare for Brexit.
These included looking at moving into new geographic markets, developing new products and diversifying into different areas of business.
Stressing the need for company owners and managers not to "get stuck in the weeds", he said it was important for business leaders to offer "strong and visionary leadership" for their companies and to communicate that to employees and business partners.
Mr Bell also advised companies to keep an eye on costs and use tools, research and information available to map out how Brexit could affect them and to plan ahead for the future.
Colin Hewitt of Ward Hadaway said despite a lack of clear answers to many questions posed by Brexit "business needs to get on with it and be ready to deal with things when they happen".
He outlined a number of practical steps which companies can take now, including establishing a communications strategy to address workers' concerns about their statuses with regard to immigration and carrying out an audit to identify the skills and nationalities of your workforce and what rights they currently have.
By doing so, employers can prepare for any action they may need to take, such as applying for visas or encouraging staff to apply for registration or permanent residency certificate.
It would also be useful for companies to review their existing contracts with customers and suppliers to see whether Brexit could affect the performance of those agreements and their cost and also to consider introducing a 'Brexit clause' to agreements which could allow them to be reviewed in certain circumstances.
Speaking after the seminar, Colin Hewitt said: "We have already had some excellent feedback from attendees so hopefully this has given companies and business people a flavour of the scale, complexity and far-reaching consequences of Brexit and will help them along the road to being better prepared for what Brexit may bring."
Colin Bell of the North East LEP said: "It was encouraging to see North East businesses already engaging with what Brexit could bring them and we look forward to playing our part in helping them to deal with whatever happens."
Sarah Glendinning of the CBI said: "Success for the UK in these negotiations will come from a collaborative approach so it was great to see so many companies in the region coming together for this event.
"As the path to Brexit continues, Ward Hadaway, the CBI and North East LEP will continue to deliver seminars and share resources, information and guidance to help businesses in the region make a success of Brexit."
* Find out more about Brexit with our regularly updated Brexit guide.