Zero hours contracts 'here to stay'
ZERO hours contracts look like they are here to stay, despite controversy over their use in the UK, according to a leading employment lawyer.
Harmajinder Hayre, Partner in the Employment team at Ward Hadaway in Leeds, says that the number of workers on such contracts appears to have risen over the past year, despite criticism in some quarters over their use.
And he believes that the use of zero hours agreements in certain sectors of the economy could become the norm as employers make use of the flexibility which the contracts bring.
Harmajinder, who is also Executive Partner at Ward Hadaway Leeds, made his comments as the build-up continues to the Ward Hadaway Yorkshire Fastest 50, the annual run-down of the fastest growing privately owned companies in Yorkshire which Ward Hadaway sponsors and organises in association with The Yorkshire Post.
Harmajinder said: "The basic principle behind 'zero hours' contracts is that it is an agreement between the employer and the employee which does not oblige the employer to provide a set number of hours' work to the employee.
"However, it is important to note that any individual employed under a zero hours contract will either be an employee or a worker, so will be entitled to at least the National Minimum Wage, paid annual leave, rest breaks and protection from discrimination. Those aged 25 and over will also be entitled to the new Living Wage rate from April 2016.
"Many employers are keen on zero hours contracts due to the flexibility it can bring to their business. This flexibility can also be beneficial for employees too, particularly for those who have to fit work around other commitments, such as students.
"However, there have been concerns raised that the use of zero-hours contracts has led to a rise in 'under-employment', as many individuals agree to enter into such arrangements because there are no other jobs available and once signed up, they are then left with no guaranteed work or income."
Changes in the use of exclusivity clauses in zero hours contracts – which prohibit people from carrying out work for a different employer – have sought to address such concerns.
Harmajinder explained: "Since May 2015, exclusivity clauses have been outlawed, and regulations which came into force in January 2016 gave workers the right not to be unfairly dismissed or suffer any detriment for not complying with an exclusivity clause.
"These regulations do not, however give workers the right to guaranteed hours, so those that complain that zero hours contracts perpetuate labour and income instability are unlikely be appeased by these new measures.
"Nevertheless, regardless of the arguments surrounding zero hours contracts, the reality of the situation is that their use appears to be growing."
Precise figures on the extent of zero hours contracts in the UK are difficult to come by.
A worker survey in September 2015 estimated there were 744,000 people employed on zero-hours contracts, representing 2.4% of the working population – an increase of 19% on the previous year.
An employer survey in the same month put the figure much higher, at 1.4 million, also representing a slight increase on the previous year.
Harmajinder said: "Despite scarce data, it appears the use of zero hours contracts is still steadily growing year on year.
"Although there was a rapid growth in their use during the recession as businesses sought to cut overheads and alter long-term strategies, the data suggests their use is now becoming entrenched in certain industries.
"As with the other available data, exact information on the use and growth of zero hours contracts across different industries is scarce.
"However, the Office for National Statistics suggests that their use is most widespread in hotels and leisure, with around 45% of employers using them. The industry with the largest growth in their use in the past year is education, with a 10% increase found over 2014-15.
"The arguments over zero hours contracts look set to continue, but it is clear that they are a fact of life for both employers and employees – and likely to remain so."
Harmajinder added that having the right workforce under the right terms is crucial to the success of any business, particularly fast-growing ones such as those celebrated in the Ward Hadaway Yorkshire Fastest 50.
He said: "Successful companies know that people are their most important asset and so managing those people and getting the best out of them will always be one of the key factors in how fast and how far a business can grow."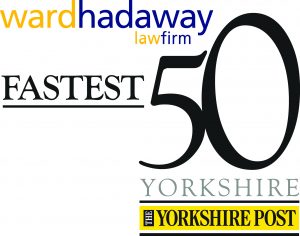 The Ward Hadaway Yorkshire Fastest 50 2016 Awards take place at Aspire Leeds on Friday 18 March when awards will be given to the fastest growing small, medium-sized and large privately-owned businesses in Yorkshire with one of those winners going on to be crowned the overall fastest growing business.
* Find out more about the Fastest 50 Awards.