Ward Hadaway named Employment Team of the Year 2019 at Northern Law Awards
Ward Hadaway has been named Employment Team of the Year at the annual Northern Law Awards.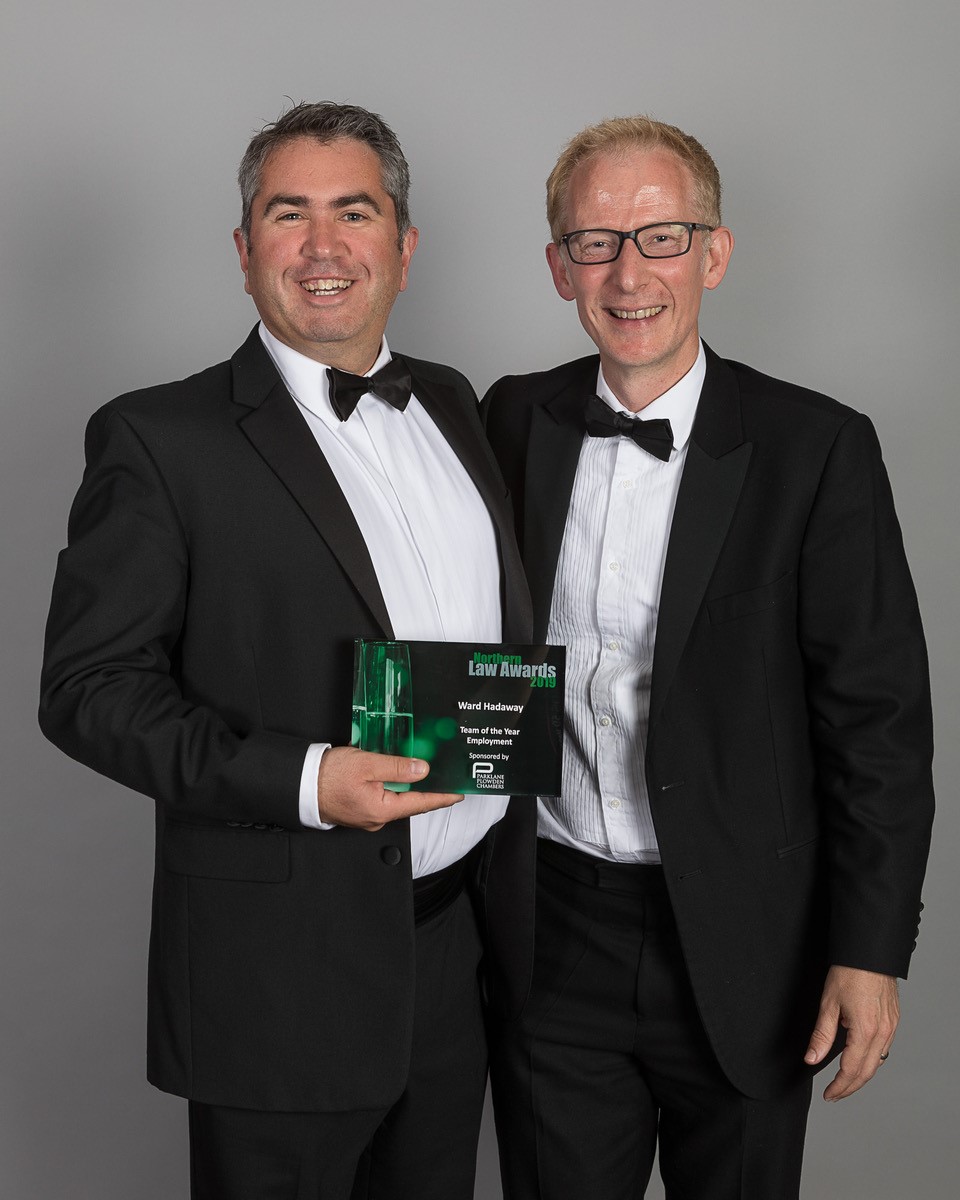 Hundreds of attendees from the region's legal firms and business leaders attended the black-tie event held at the Hilton Hotel.
The team was recognised for the quality and calibre of their work, following a year of focused specialist offerings to a variety of sectors including SME's, education, healthcare, manufacturing and recruitment, as well as the re-launch of our fixed priced retainer package HR Protect and our ongoing specialist immigration service to both employers and employees.
Head of the Newcastle employment team, Jamie Gamble said "Winning this award was very much a team effort, and is a great acknowledgement of the hard work we put in and progress we have made to ensure that we provide the very best service to our clients"
Paul Scope, Employment Partner in the Newcastle added "The team have been committed to developing HR Protect, which provides the SME market with an end-to-end business tool to access the best HR law solutions. We have had fantastic feedback from our clients on the re-vamped product, and it is fantastic to see all of that recognised with this accolade."