Region's pace-setting firms must be agile to stay ahead of rivals
YORKSHIRE businesses need to be flexible and agile to ensure they can meet demand as the economy recovers, according to a leading Yorkshire employment lawyer.
Harmajinder Hayre, a partner in the employment team at law firm Ward Hadaway in Leeds, said that universities and colleges need to form deep and enduring ties with local employers to ensure the region benefits from a skilled workforce.
Harmajinder made the comments as the region prepares for Yorkshire Fastest 50 2015 Awards, which are organised and sponsored by law firm Ward Hadaway in conjunction with The Yorkshire Post. The awards celebrate the achievements of the region's fastest growing companies.
Harmajinder said: "There is an increasing gap between the highly skilled and low-skilled workers. In the construction industry, for instance, many skilled workers left the profession during the recession. Now the industry is struggling to keep up with the demands for growth because of a limited supply of workers to fill the necessary roles. This will no doubt be the case in other industries.
"This can hamper growth as businesses lower their expectations when recruiting, potentially cutting back on capacity and quality levels.
"Working hard to offer the environment, progression, profile and reward to attract the best quality staff is more important than ever, as is the ability to invest in boosting workforce skills.
"Recent announcements such as the £17.5m secured by Leeds City Region Local Enterprise Partnership to award to SMEs investing in workforce skills are welcome in this regard."
Harmajinder added that moves in the education sector were having an impact on boosting skills which employers are looking for.
He explained: "A number of schools concentrating on the STEM (Science, Technology, Engineering and Mathematics) subjects have been created in recent years, helping to steer students to careers in engineering and technology.
"Sector-specific colleges are springing up, such as the National Railway College, and employers are now actively helping universities and colleges to develop the curriculum for specialist courses."
And Harmajinder stressed the importance of skills for the success of companies across the region.
He said: "Businesses such as those found in the Yorkshire Fastest 50 know that getting and retaining the right workforce is a crucial factor in achieving success and growing their companies.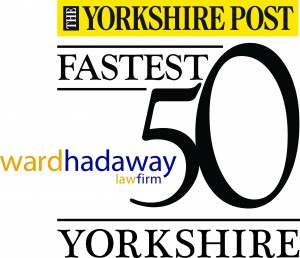 "In order to get the right skills set they will need to continue to be flexible in where they look to find the talent that will help them continue to drive their business forwards."
Steph McGovern, the face of business on BBC's Breakfast programme, will be the guest speaker at the Yorkshire Fastest 50 Awards.
She will be meeting business leaders and representatives of Yorkshire's fastest growing companies at the awards which are being held at Aspire in Leeds on Friday, March 20.
* Find out more about the Fastest 50 Awards.