Ward Hadaway shortlisted for being pioneers of innovation in 2019 Manchester Legal Awards
Ward Hadaway has been shortlisted for being pioneers of innovation in the 2019 Manchester Legal Awards.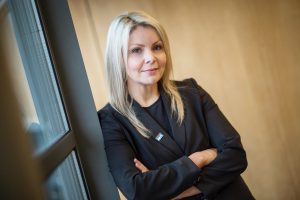 The awards, which are organised annually by the Manchester Law Society and Manchester Evening News, are now in their 10th year and set out to recognise and reward the wide range of skills and talent the North West has to offer.
Ward Hadaway's 60-strong Healthcare team has been shortlisted in the Law Firm Innovation Award category for the pioneering way it has helped NHS clients assess their operations and identify efficiency savings.
The 360 degree diagnostic legal review developed by Melanie Gavin, a barrister from the Manchester team and her healthcare colleagues, led to the development of a tech-focused tool known as the 'Knowledge and Legal Advice Centre' – a smarter way of managing data to avoid duplication of legal spend.
The new tool centralises legal advice and knowledge on subjects ranging from procurement and HR to mental health law, and now helps managers across a number of Trusts in the UK to access the information they need at the touch of a button. It has also helped to reduce time taken to address issues and make decisions which means more time can be spent on patient care.
Melanie said: "We are extremely proud that Ward Hadaway has been recognised for the innovative way in which it is working with its NHS clients. We constantly engage with our clients on ideas for innovation and ways we can deliver to them better."
Jeffrey Keeble, Head of the Healthcare team at Ward Hadaway, added: "We are delighted to have been shortlisted for this award because it highlights some of the new ways we do things here at Ward Hadaway and how we are driving change and help to effect costs savings across the NHS."
Ward Hadaway's Healthcare team also won the Client Management Innovation category in the 2018 Legal Week Innovation Awards for their early work on the Knowledge and Legal Advice Centre.